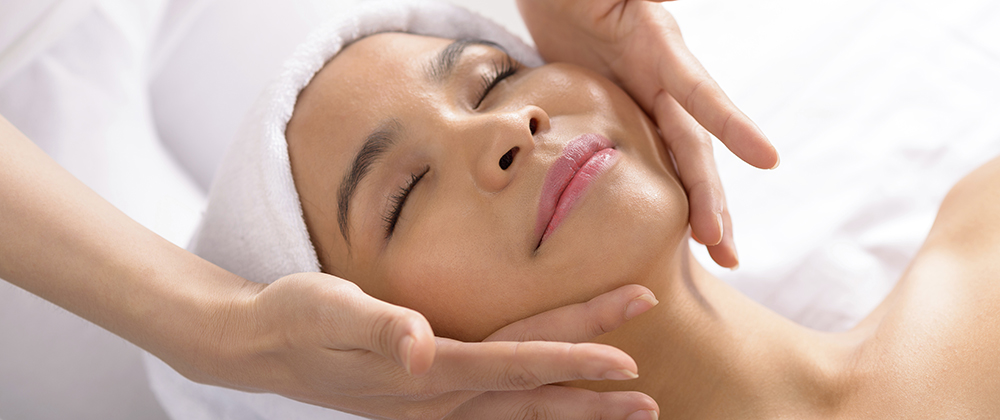 With today's advanced technology and the rediscovering of the value of essential oils and botanicals, there have never been so many options for healthy, younger looking skin. Our facials (with the exception of express, peel or mini services) begin with our Signature Botanical Footbath and a relaxing cup of tea. If you would like a complimentary make-up touch-up after your facial, please ask when you book your appointment. Get straight to your treatment – Print and fill out your Facial intake form and bring it with you to your appointment. Learn about our Skincare Membership, commit to 12 months of treatments at a discounted rate.
---
Her special day is coming! Mother's Day is a time to pamper the leading women in your life – who deserves everything.
---
Changes Signature Facial – Voted Best Facial Of The East Bay 2018 by Diablo Magazine!
A thorough skin analysis will determine which facial is right for you. This treatment allows 15 extra minutes of pampering including hand, arm, shoulder, neck and foot massage, as well as heated mitts! Complete with fruit enzyme exfoliation, extractions and a custom mask. From $106
Book Now
Gift Now
HydraDerm Deluxe
Look and feel like a Celebrity with this facial! All the benefits of our HydraDerm treatment plus microdermabrasion, lactic acid exfoliation, micro-current facial toning, and LED light therapy. Complete with a Growth Factor serum to increase collagen and elastin production and reduce visible aging.
60 minutes $275
Book Now
Gift Now
HydraDerm
Changes' transformational facial perfect for all skin types. This treatment removes dead skin cells, purges impurities, and bathes skin with hydration using a dynamic blend of antioxidants, peptides, and hyaluronic acid. Instant, noticeable results with no downtime!
30 minutes $175
Book Now
Gift Now
Enhance Your Spa Experience
Infrared Therapy: Infrared saunas are by far the most effective way to detoxify the body by raising your core temperature. Infrared saunas offer benefits such as weight loss, reduced inflammation, and detoxification through the use of color light therapy and heat.
30 Minute Infrared Sauna with Day Use without Spa Treatment $45, with Spa Treatment $25
Acoustic Body Balancing: Awaken your senses and restore your body's natural balance. Our So Sound® lounger promotes deep relaxation through a blend of ambient tones and soothing vibrations to intensify your spa experience.
15 minutes $25
30 minutes $40
60 minutes $55
Request Appointment
---
Cancellation/Rescheduling:
When cancelling or changing your appointment, we ask for 24-hours notice for a single service and 48 hours for multiple services or packages. All services are reserved with a credit card or gift certificate number. Late cancellations and missed appointments are billed at a minimum of $15 per service up to the full service value.