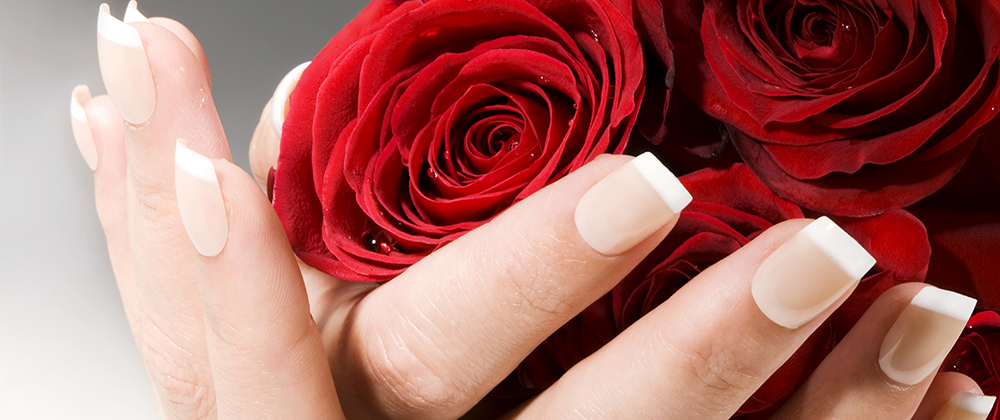 Nail, Hand & Foot Treatments
All nail treatments include nail shaping and your choice of either buffing or a beautiful nail color. Each station is equipped with its own sterilization unit and all instruments are sanitized thoroughly before each client's appointment. All pedicure services are done in our unique physician-recommended chair. A relaxing, soothing blend of herbal essences leads you into tranquility.
Changes Manicure
The traditional manicure complete with hand massage, nail shaping, cuticle care and polish.
from $27
45 Minute Manicure. from $33
French Manicure, polish with white tips, from $30
Spa Manicure
A traditional manicure plus an only natural treatment from the elbow down. A massage with essential oils, followed by a heated paraffin hand treatment adds softness and moisture to the skin.
45 Minute Manicure from $39
Shellac Manicure
Now you can say goodbye to chips, smudges, and drying time and say hello to Shellac™ Hybrid Nail Color! This revolutionary product applies like polish, wears flawlessly for 14 days of high gloss shine, and is removed in minutes.
from $44
Sports Manicure
This manicure is designed for men and women who want a clean, polished look without the polish. Nails are buffed.
from $25
Nail Lengthening Services
Nail Extensions with: Silk, Linen, Paper, Acrylic, Gel Overlay.from $61
Fill in for any of the above. from $37
Nail Buff. from $27
Polish Change: Hand from $14,
French from $15, Feet from $17
Reattachment: Drop in from $6
Repair: With any nail service $2, Drop in $4
Soak off from $23

The Changes Pedicure
Enjoy a mineral footbath and a relaxing cup of tea followed by a total foot and toenail treatment. The feet are wrapped and nestled into heated booties.
from $59

Spa Pedicure
Enjoy all the pampering of our Changes pedicure plus an exfoliation treatment and a triple dip into a warm paraffin wax. Ahhh.
from $69
Only Natural Pedicure
Enjoy our Signature Botanical Footbath, oleation, and exfoliation from knees to toes. Our energy point massage will release tension and toxins, and energize the entire body. Include toenails and cuticle treatment. Nail polish or nail buff complete the treatment.
from $73
Sole Relief Foot Treatment
This 30 minute service begins with a relaxing foot soak, followed by a soothing foot massage. Your feet will thank you for it.
from $50
Acoustic Body Balancing
Awaken your senses and restore your body's natural balance. Our So Sound® lounger promotes deep relaxation through a blend of ambient tones and soothing vibrations to intensify your spa experience.
15 minutes $25
30 minutes $40
60 minutes $55