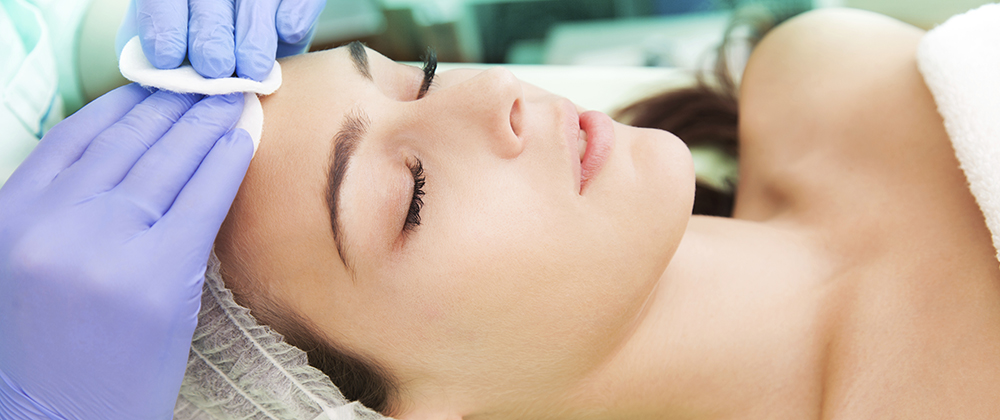 Our peels stimulate dramatic changes in the skin. Results vary from mild to deep exfoliation, smoothing, lightening and brightening of acne scars or pigmentation, healing blemishes or pre-mature aging. Rejuvenate and stimulate new cells and collagen production; vastly improve elasticity and the overall appearance of your skin.
We recommend a complimentary consultation prior to scheduling your peel appointment. Enhance any peel and maximize results by using a prep kit 10–14 days before your treatment.
Get straight to your treatment – Print and fill out your Peel intake form and bring it with you to your appointment. Post Peel Instructions.
Blueberry Smoothie Peel
Gently refresh and exfoliate without irritation. This refreshing, antioxidant peel combines a gentle acid with active blueberry extracts to lightly exfoliate the skin without visible irritation. An exceptional blemish treatment, this superficial peel smoothes away surface impurities and invigorates the skin for a clear, youthful glow.
From $77
Pomegranate Peel
This peel stimulates cell turnover, removes dead cells and increases natural moisture in your skin using powerful antioxidants, enzymes and L-lactic acid. Excellent for uneven skin tone and sun damaged skin; this peel stimulates collagen and elastin leaving skin with a radiant glow.
From $88
Benefit Peel
Nourishing antioxidant peel for all skin types. The best all-around peel available for hypersensitive, aging and breakout-prone skin, Benefit Peel delivers vital nutrients deep within the skin's layers to gently stimulate collagen production without excessive peeling. Highly concentrated with vitamin C, this potent antioxidant peel is even gentle enough for rosacea sufferers.
From $115
Purity Peel
A more intense formulation used for impure skin, acne and/or acne scarring. This medical strength peel decreases bacteria, clears the skin of blemishes, heals acne lesions, controls oil and exfoliates skin cells. Perfect for oily skin, enlarged pores, all grades of acne and photo-damaged skin.
From $145
Timeless Peel
This medium depth dermal peel dramatically reduces the visible signs of aging. Incorporating 30% AGP Complex(retinol) and 20% L-lactic acid, this extremely effective age management peel brings back healthy young cells, removes layers of dead skin, retextures, is age defying and increases moisture content. Perfect for large pores, sun damage, acne/acne scars, premature aging and hyperpigmentation. Consultation is required.
From $270
Rx Timeless Peel
This peel is the medical-strength version of our Timeless peel using 40% AGP Complex(retinol) and 25% L-lactic acid. Consultation is required.
From $275
D-Tox Peel
A very effective medical-strength treatment for all grades of acne, oily, impure skin or enlarged pores. A synergistic blend of chirally-correct acids that work deep within the skin to fight bacteria, heal acne lesions and gently resurface skin texture. Consultation is required.
From $150
Benefactor Peel
Gentle yet effective treatment for aged and premature aging skin, photodamage and/or blemished skin. This peel stimulates cell renewal, removes dead skin cells and softens skin. Utilizes 25% L-lactic acid, fruit enzymes and rich in antioxidants. Consultation is required.
From $150